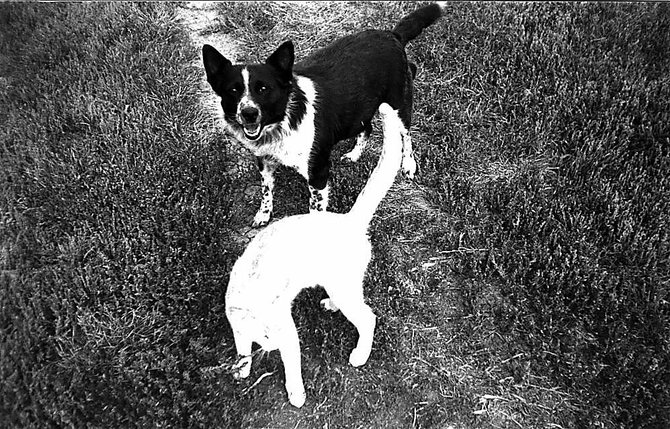 Bernie, a black and white collie-Dingo mix, was adopted on the Front Range to work cows. However, she didn't become a worker, but rather a nurturer, even to the unlikeliest of animals.

Stories this photo appears in:

Working sheep and cow dogs are invaluable to ranchers, and throughout the years, when I was growing up, we had a variety of different cow dogs. But, the dog I remember most wasn't from my childhood.