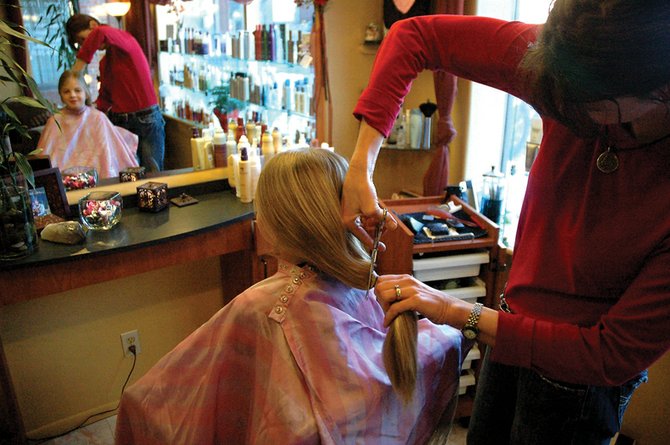 Chanel Caughy cuts off 10 inches of Hannah McCreight's hair at her salon, Styling in Steamboat, on Friday. Hannah grew her hair with her mother, Wendy, to donate to Locks of Love in memory of a friend.

Stories this photo appears in:

Decision inspired by loss of friend to breast cancer in July 2008
What started more than a year ago ended in a few seconds with the snip of a pair of scissors. More than 10 inches of blonde hair, held together with a black rubber band, was the only thing left after one year of dedication.