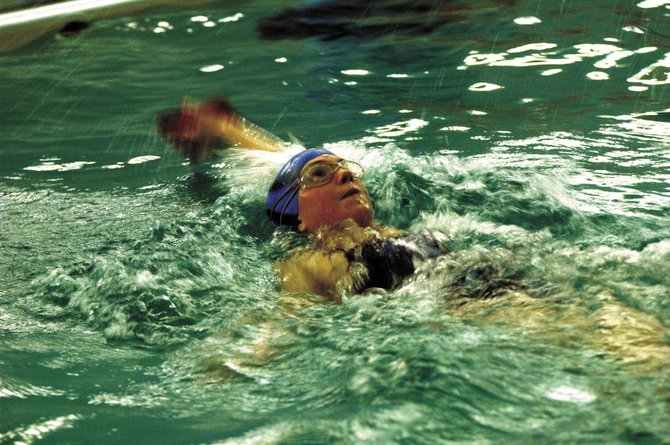 Laurel Tegtman, shown practicing in the Moffat County High School pool last week, returned Sunday from competing in the 2009 Wyoming Winter State Championships in Laramie, Wyo. Tegtman, 12, has been swimming since she was 8 and has no plans to stop anytime soon.

Stories this photo appears in:
Laurel Tegtman remembers the first time she swam in a competitive meet. It was four years ago. At 8 - an age when many children are looking for the next something to become attached to - Laurel had decided she was going to become attached to swimming.