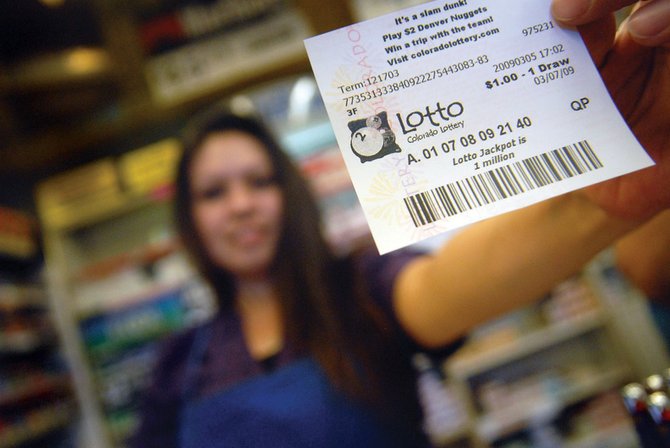 Rose Fief, who works as a clerk at Smoker Friendly at 40 E. Victory Way, hands a Colorado Lotto ticket to a waiting customer Thursday afternoon. Sometime earlier in the week, she did the same thing for another customer, and it turned out to be worth $1.17 million. Smoker Friendly will get a $5,000 bonus for selling the winning ticket.
Stories this photo appears in:

Craig resident Leo Fournier, 48, knew right away what he would do with his $418,123 in Colorado Lotto winnings.

8. 15. 16. 31. 40. 42. Add the numbers up, and they equal $1.17 million for one Craig resident.