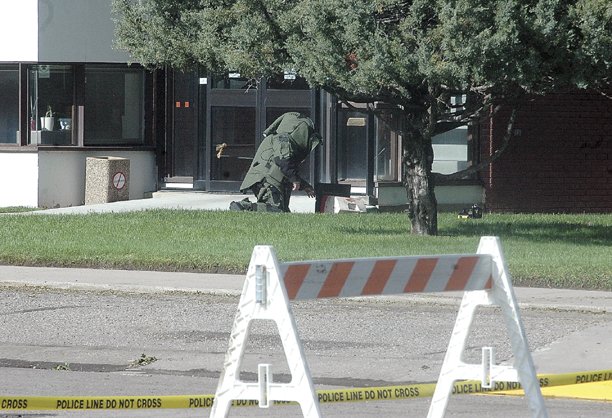 Sgt. Stan Ancell, with the Grand Junction Police Department Bomb Squad, prepares to X-ray a suspicious cooler left outside the Moffat County Courthouse at about 6:30 p.m. Monday while wearing a special blast suit. He was the first person to open the cooler and show other officials at the scene that it did not contain explosives.
Stories this photo appears in:

'A sign of the times'
A red cooler filled with an empty soda can, tools, spoons and an open bag of sunflower seeds stopped all activity at the Moffat County Courthouse for more than five hours Monday afternoon.