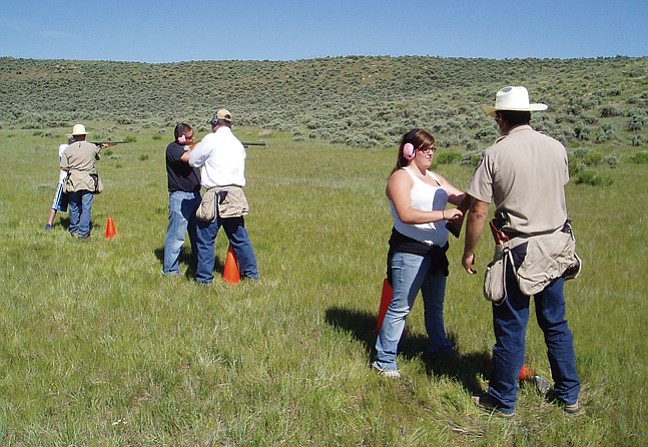 Division of Wildlife staff assist Cast and Blast participants with shotguns. During the event May 30, youths learned about shooting safety and various hunting scenarios.
Stories this photo appears in:

The Division of Wildlife hosted a youth Cast and Blast on May 30 in Axial Basin. The event had a full roster of 30 youths from Craig and Meeker. Lunch, transportation and equipment were provided by DOW. The day promoted interest in outdoor activities and focused on fly fishing and shotgun shooting. The primary goal of this event was to recruit young people into hunting and fishing.