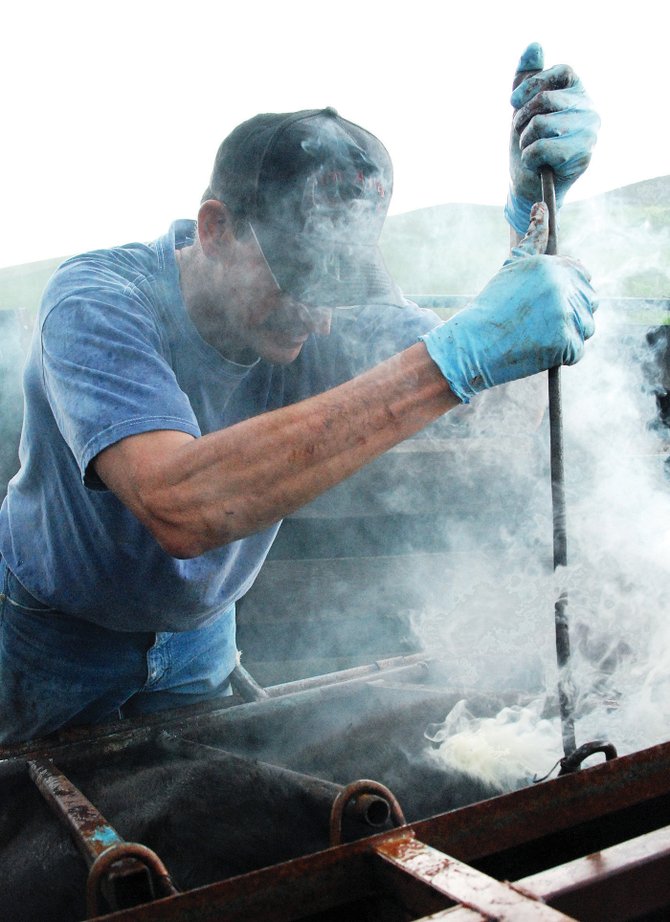 Dennis Balleck, owner of Balleck Ranch, brands cattle May 20 at his ranch on County Road 20. Brands and tags - and even microchips - are used to identify cattle and other breeds of livestock to assist stockowners and deter rustling.
Stories this photo appears in:

When retired Moffat County Brand Inspector Floyd Martin visits area elementary schools to talk about branding, he hands the students a comical drawing of a cow stuffed into a mailbox.