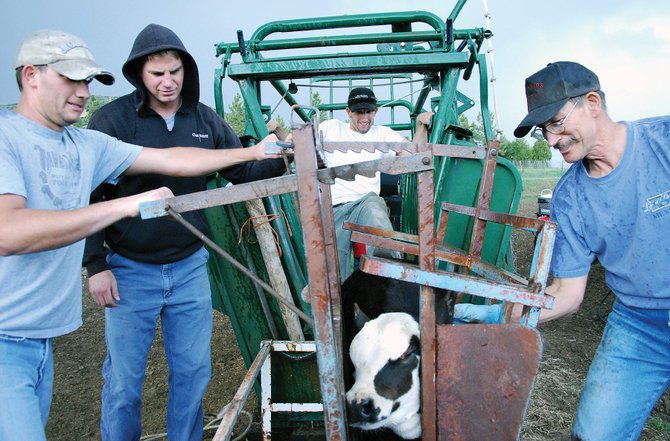 Keith Balleck, from left, Brandon Balleck, Kyle Balleck and their father, Dennis Balleck, push a cow into the chute May 20 during branding of the Balleck Ranch cattle. Brands often are passed down from generation to generation, but they can sell for thousands of dollars.
Stories this photo appears in:

When retired Moffat County Brand Inspector Floyd Martin visits area elementary schools to talk about branding, he hands the students a comical drawing of a cow stuffed into a mailbox.