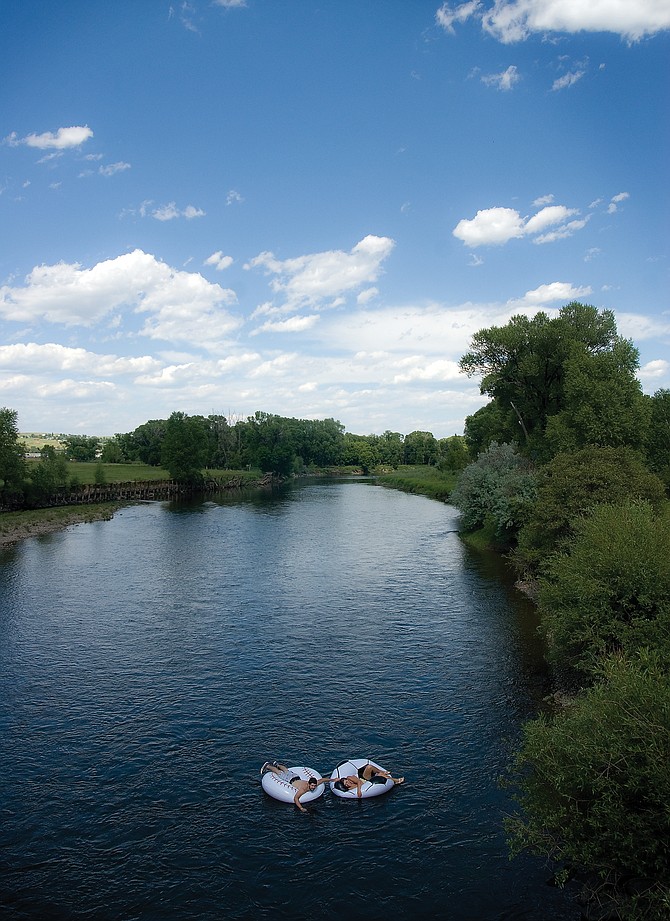 Two tubers make their way down the Yampa River on Friday. The 3.2-mile trek from Pebble Beach to Loudy-Simpson Park is a popular summer activity for residents.

Stories this photo appears in:

Getting down the Yampa River is easy. It involves a cheap rubber tube and two to three hours of free time to gently float to Loudy-Simpson Park.