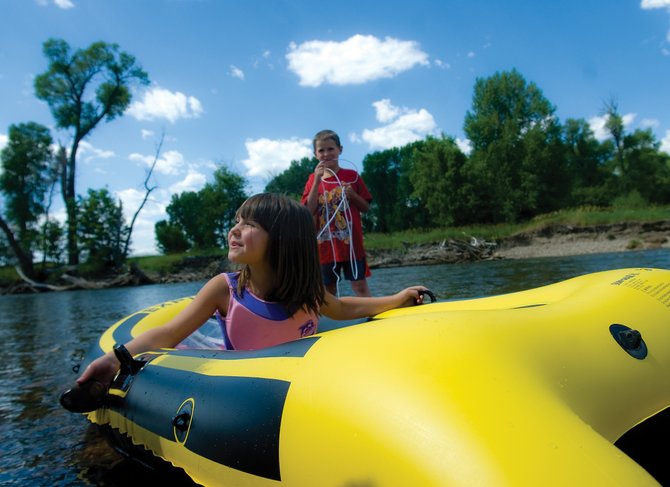 Kalicia, 5, and Chris MacGregor, 9, get ready to launch from Pebble Beach on Friday to float the river. With summer weather in full swing in the Yampa Valley, the popularity of tubing down the Yampa River has increased.

Stories this photo appears in:

Getting down the Yampa River is easy. It involves a cheap rubber tube and two to three hours of free time to gently float to Loudy-Simpson Park.