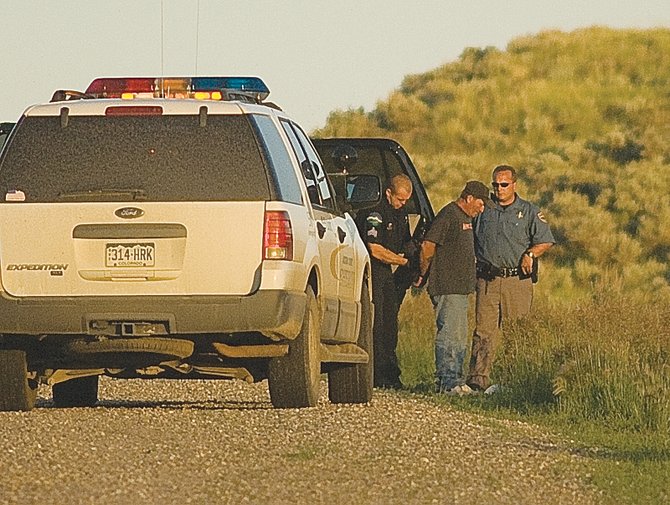 Members of the Routt County Sheriff's Office and Colorado State Patrol transfer Glen Alan Shaffer from one car to another after he was arrested. Shaffer led officers on a high-speed chase that started at Fifth Street and Lincoln Avenue in Steamboat Springs and ended more than 30 miles away in Grand County. Routt County Sheriff's Office Investigator Ken Klinger, who was at the scene in Grand County, said law enforcement officers pursued the truck over Rabbit Ears Pass and into Grand County before it was finally stopped and Shaffer was arrested. Klinger said the man had multiple arrest warrants out of Routt and Moffat counties for domestic violence and was in possession of multiple, loaded firearms at the time of his arrest.
Stories this photo appears in:

Man led police on 30-mile pursuit from Routt County to Grand County
Glen Alan Shaffer was arrested on U.S. Highway 40 in Grand County after a chase that began in Routt County and reached 75 mph at times. The pursuit began after Steamboat Springs Police Department officers tried to pull over Shaffer near Fifth and Yampa streets.