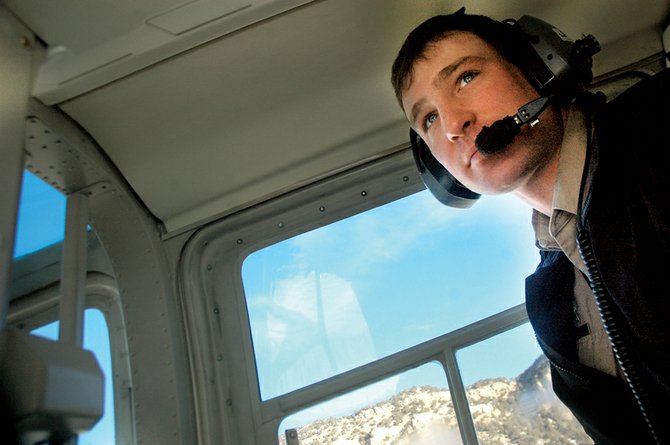 Mike Swaro, a Colorado Division of Wildlife district wildlife manager, surveys the hills in Game Management Unit 13, south of Craig. Swaro said he's taken part in classification flights for about seven years, but he still doesn't eat beforehand because the helicopter pilots take wild swings through the air to keep up with elk on the ground.
Stories this photo appears in:

"Calf. Cow. Cow. Cow. Spike. Mature bull."