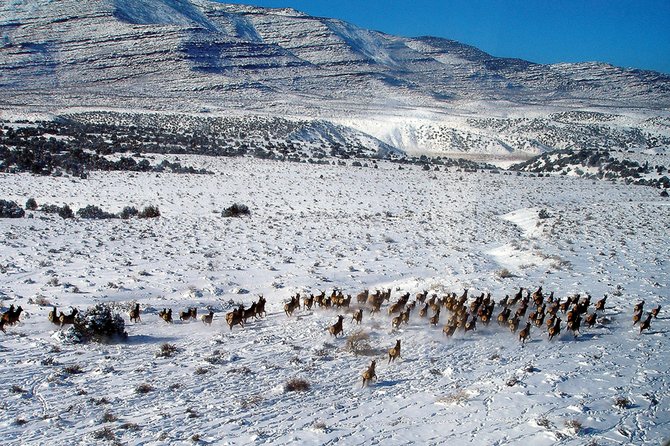 Elk from the Bear's Ears herd in north Moffat County run across the landscape underneath a Colorado Division of Wildlife helicopter. The state agency conducted flights throughout Northwest Colorado in the past few weeks as part of its effort to track herd size and migration.
Stories this photo appears in:

"Calf. Cow. Cow. Cow. Spike. Mature bull."