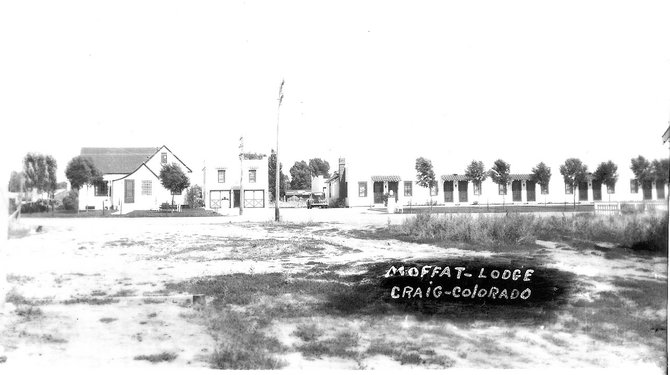 Shady Lawn Motel at 445 Ranney St. was built in the early 1940s by the Coons and Thompson family. Now, it houses the Correctional Alternative Placement Services Photographer: George Welch

Stories this photo appears in:

As major highways began to see improvements during the 1920s and 1930s, one of the new features on the American scene were motels first called Tourist Camps or Cabin Courts. In Craig, the first one was the Craig Cottage Court at 894 Yampa Ave., now known as Craig Motel.