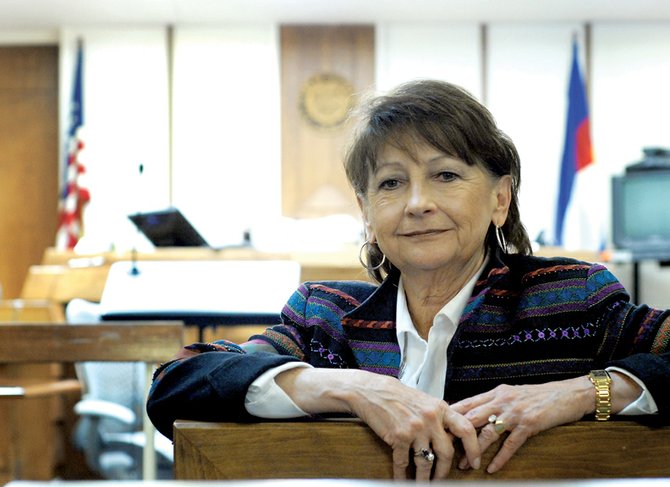 Bonnie Roesink, 14th Judicial District Attorney, is stepping down after 22 years of serving the tri-county judicial district. Roesink, who did not run for re-election, was appointed district attorney by Gov. Bill Owens in 2003 and re-elected in an unopposed bid a year later. Elizabeth Oldham, the 14th's assistant district attorney, will take charge Wednesday after she's sworn into office in Grand County.

Stories this photo appears in:

A long-time area prosecutor used part of her Friday morning to remove three framed degrees, reminders of a family heritage in law, from a wall in her office at the Moffat County Courthouse.
January 10, 2009 midnight