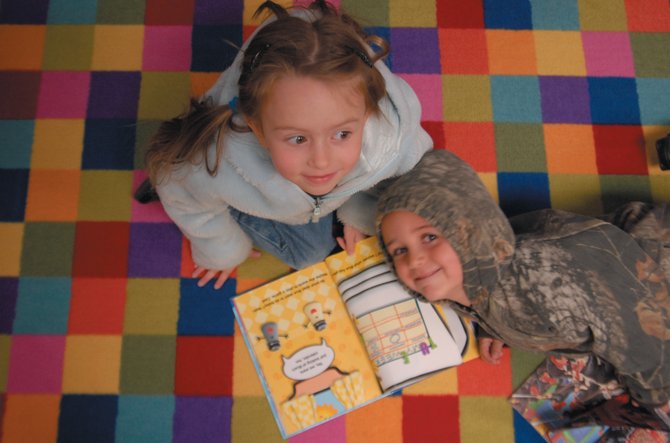 Four-year-olds Cheyenne Gensler, left, and Dario Alexander plop down to read a book before heading home from St. Mark's Preschool. The Moffat County Libraries in Craig, Maybell and Dinosaur are scheduled to begin their first winter reading program Monday. Residents of all ages can participate and may register at their local library until the program ends March 27. The libraries plan to make the program an annual event.

Stories this photo appears in:

Residents of all ages can participate in new 12-week program to help escape the weather
Moffat County Libraries hope to help youths and adults beat the winter blues with books.