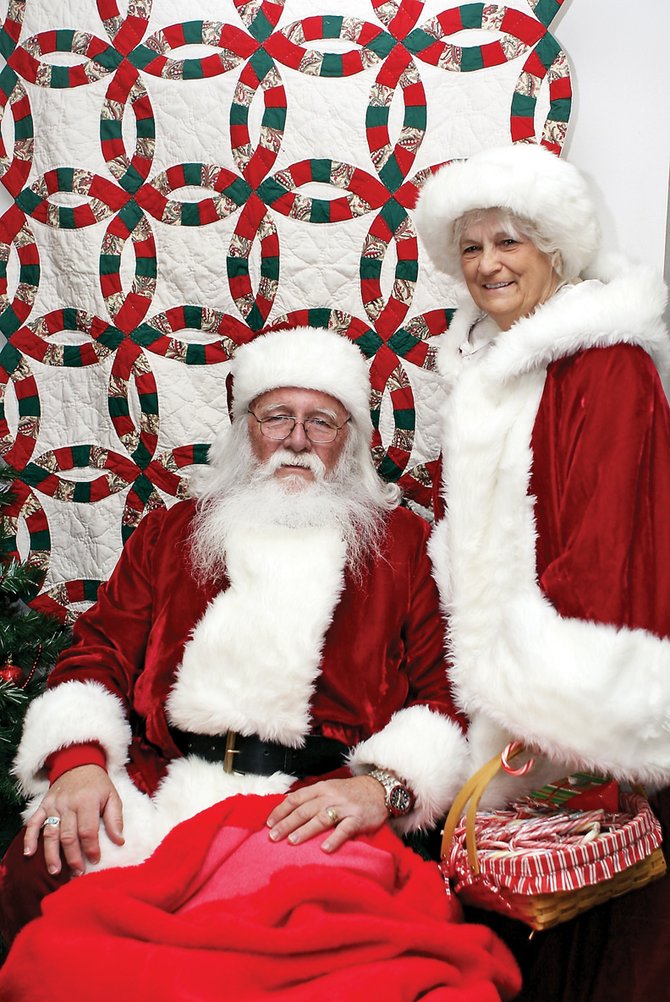 Mr. and Mrs. Santa Claus gave away gifts and candy canes Tuesday during a Christmas party at the Craig Fire Station. The Clauses and their reindeer have a very busy day today — Christmas Eve — with Christmas Day right around the corner. Despite their busy schedule, Mr. and Mrs. Claus were able to find time to sit down and talk with the Daily Press.
Stories this photo appears in:

Mrs. Claus: It's the red and white. It's a universal thing. You're in red and white, you're Mr. and Mrs. Santa Claus.
December 24, 2009 midnight