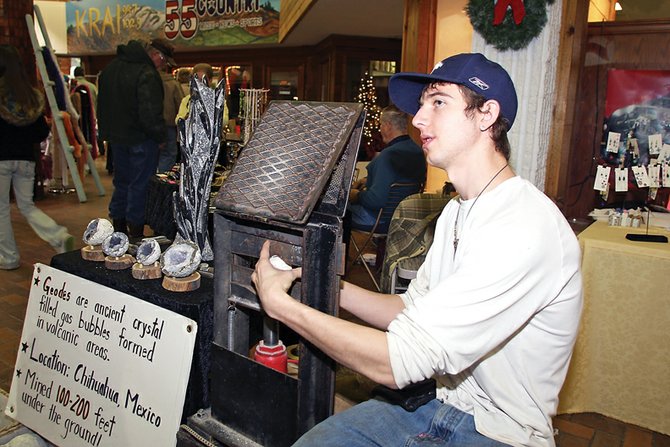 Dusty Atkinson places a geode into the geodetine, a tool used to split the rocks, during Saturday's Winter Arts and Crafts Show at Centennial Mall. Atkinson works with his father's company, Stone Works, based out of Steamboat Springs.
Stories this photo appears in:
It started off as an empty cardboard box. It once housed a new water heater that Ruth Greenwood installed in her Craig home, but it turned into a creative, unique toy for her 2-year-old great-grandson. She made several more clubhouses from extra boxes she found at appliance and furniture stores around town and sold them for $15 each at Saturday's Winter Arts and Crafts show at Centennial Mall.
December 14, 2009 midnight