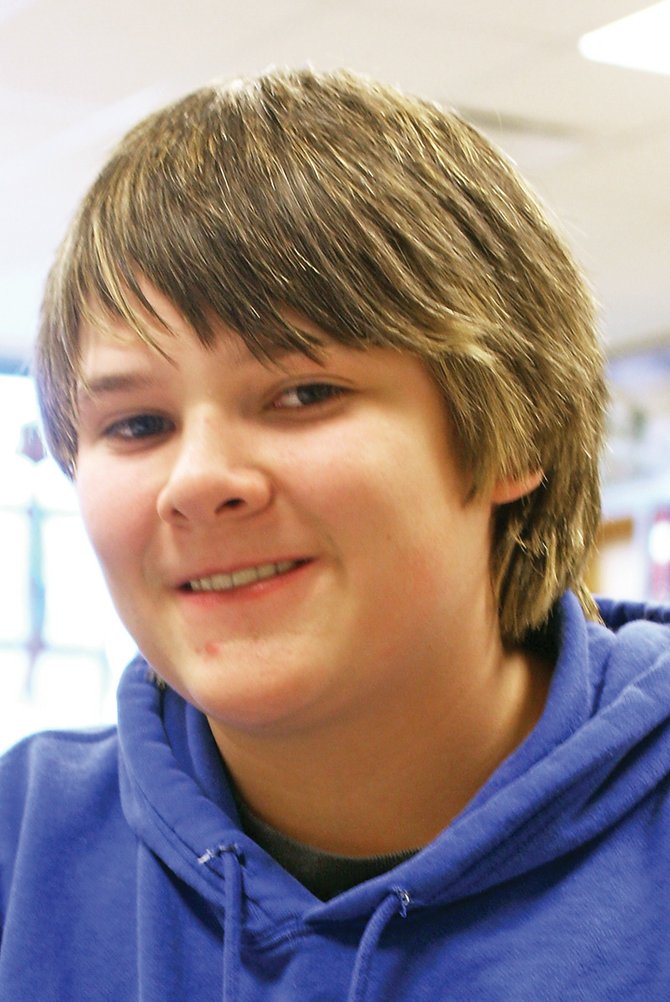 Kaleb Albert, a student at Craig Middle School, says about being in Brynna Vogt's class: "She doesn't just say to read things out of books. She actually shows you things."
Stories this photo appears in:

Science teacher uses humor to relate to students
While writing on the whiteboard, Craig Middle School teacher Brynna Vogt has an uncanny ability to know exactly which student was talking out of turn without looking behind her. She sprinkles in small doses of discipline while still allowing her students to joke and tease her about her drawing skills.
December 5, 2009 midnight