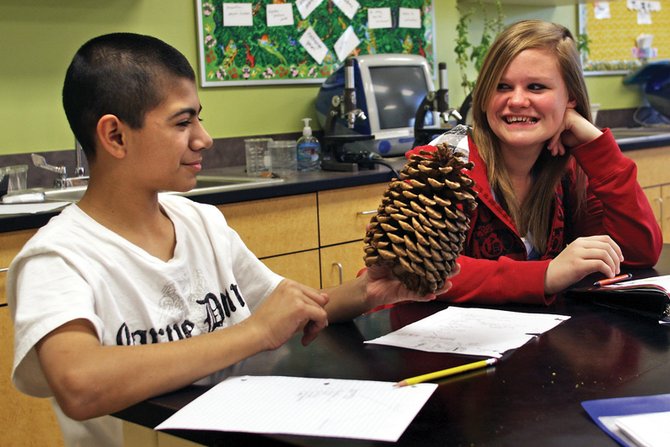 Alejandro Almaraz passes a pine cone to Jo-el Cole during a lesson on plant reproduction in Ms. Vogt's seventh-grade science class Thursday afternoon at Craig Middle School. Vogt used many hands-on examples of pinecones and plants to enhance the lesson.

Stories this photo appears in:

Science teacher uses humor to relate to students
While writing on the whiteboard, Craig Middle School teacher Brynna Vogt has an uncanny ability to know exactly which student was talking out of turn without looking behind her. She sprinkles in small doses of discipline while still allowing her students to joke and tease her about her drawing skills.
December 5, 2009 midnight