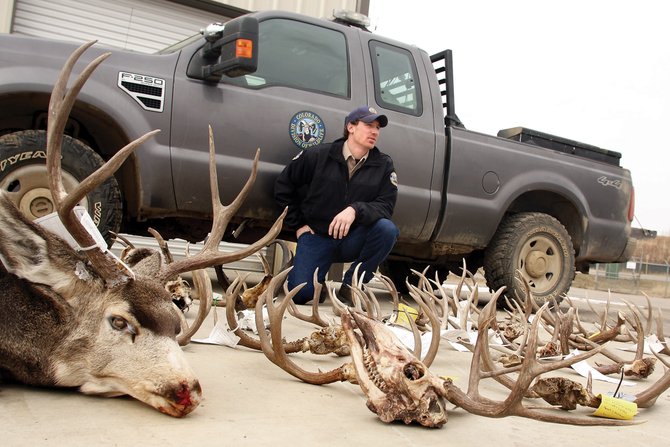 Mike Swaro, a district wildlife manager for the Colorado Division of Wildlife, kneels in front of about 25 antler sets and a caped elk, all of which were confiscated in 2008 during an investigation of three poachers. All of the poachers pleaded guilty to wildlife crimes. Swaro said the case was the biggest he has worked on since joining the DOW.
Stories this photo appears in:

Although investigations into poaching and unlicensed outfitters are not as publicized as other crimes, wildlife officers put their safety on the line to make sure local wildlife is not hunted to extinction.