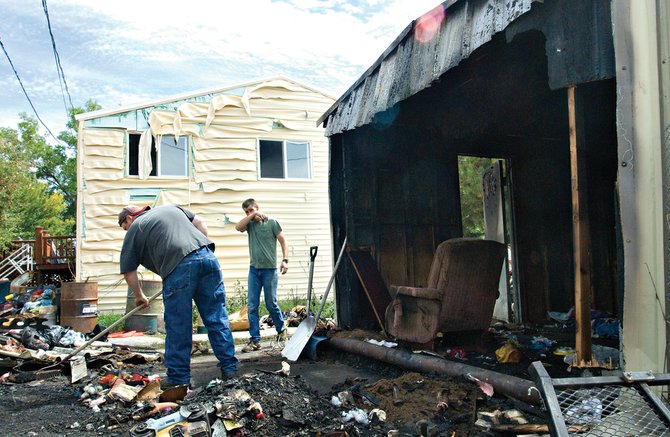 Terry Earle, right, cleans up debris with the help of Dennis Barclay after an early morning structure fire at 1200 Washington St. Earle's storage shed caught fire Saturday because of an electrical malfunction, which 17 Craig Fire/Rescue firefighters responded to. The fire did not spread to any other buildings in the area, and no one was injured.

Stories this photo appears in:
Today is the first day of new school year in Moffat County School District.