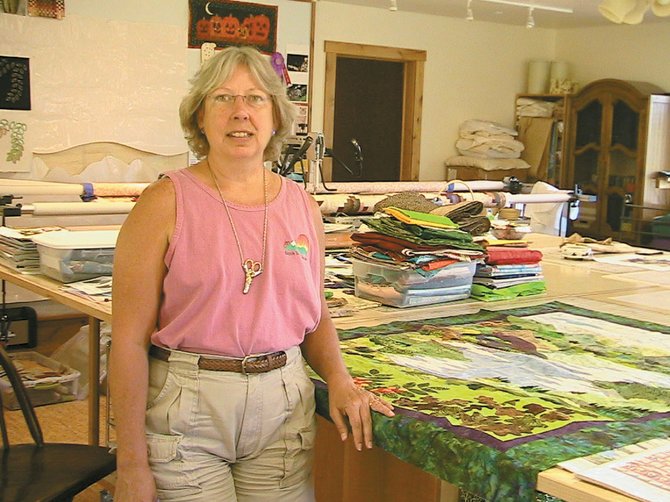 Madeleine Vail designs and creates quilts for income and pleasure. Quilting provides an important creative and social outlet and also gives her something to look forward to, she said.
Stories this photo appears in:

A complex array of red, orange and rust tones mesmerize while telling the story of a devastating wildfire. The elaborate patterns are pieced together in a quilt inspired by the Hinman fire near Clark seven summers ago.