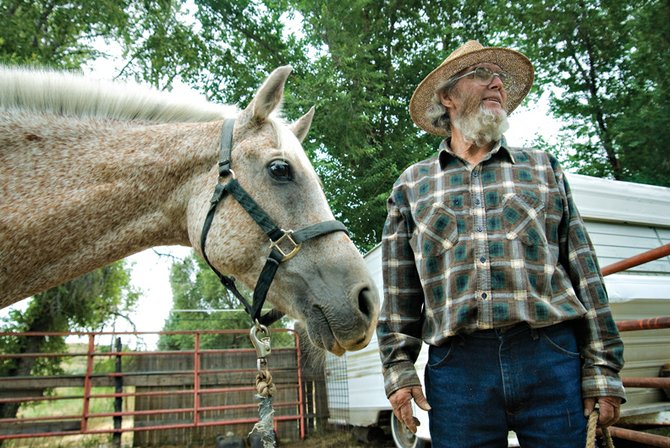 Lex Burton stands with his horse, Abu, outside his home in north Craig. Burton has kept horses on his property off and on since he moved there in 1965, but he recently was informed by the Craig Police Department that he would have to remove them or be fined.

Stories this photo appears in:

When the city annexed Lex Burton's property, he agreed with one condition: they allow him to keep his horses, to which the city relented, but only as long as Burton was alive to take care of them. Now, that agreement has come under scrutiny.