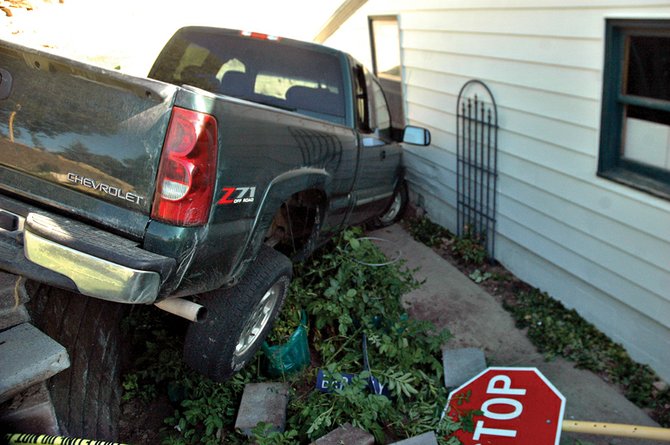 A Chevy truck owned by Ricky Kawcak, which was reported stolen, crashed Tuesday night into the side of Al Cashion's garage at the corner of Sandrock Road and Barclay Street. The driver of the truck fled the scene and is still unknown. Craig police are investigating the incident.
Stories this photo appears in:

A driver of a stolen truck hit a stop sign before entering the Cashions' yard and then hit a retaining wall of cinder blocks and a birdbath, before landing with the front wheels in a vegetable garden Tuesday.