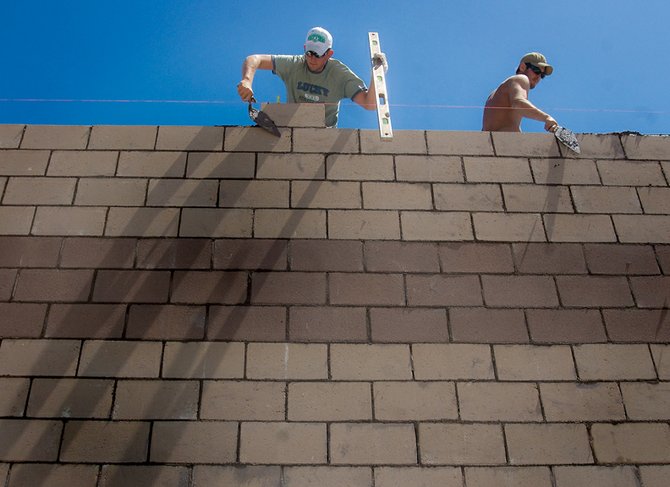 Lane Behrman, left, and Jesse Haskins, right, work on a wall Tuesday at the Behrman Construction site on First Avenue. Lop Behrman, who is developing the site, said he began initial site work about a month ago, and that it was easier to build in the county rather than inside city limits.

Stories this photo appears in:

Just outside Craig city limits, a 15,000-square-feet industrial office park is going up. Lop Behrman, owner of Behrman Construction and a local builder for the past 40 years, chose the location on First Street east of Ranney for a reason.