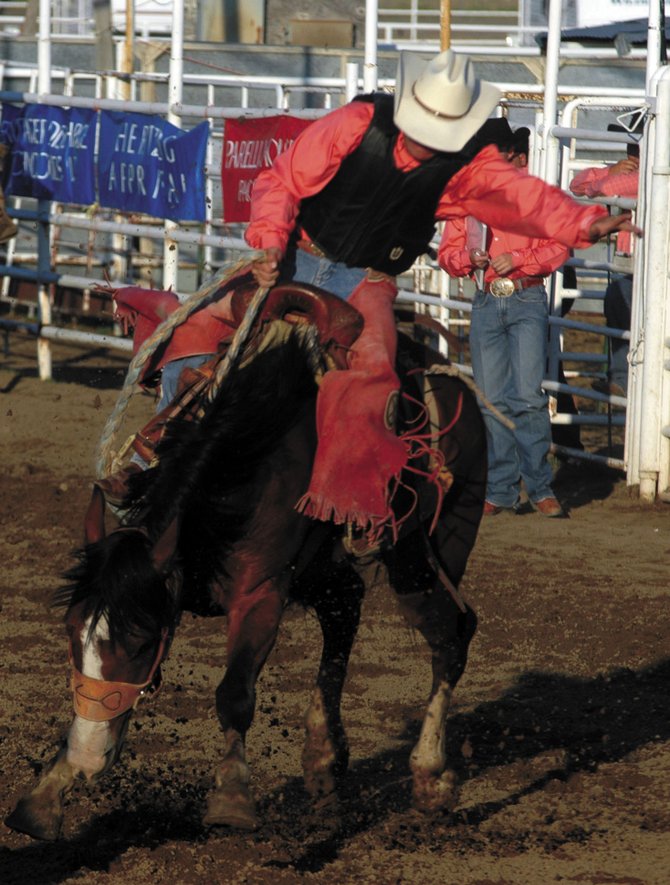 Shay Wyman holds on after bursting out of the shoots. Saturday's Wes Hertzog Memorial Bronc Match was part of the 2009 Moffat County Fair.
Stories this photo appears in:
When Nick Peters, of Lubbock, Texas, decided to mount a bucking bronco three and a half years ago, it was because of a whim. "I grew up on a ranch, so I've been around it my whole life," he said. "One morning, I woke up and decided that I wanted to ride bucking horses.