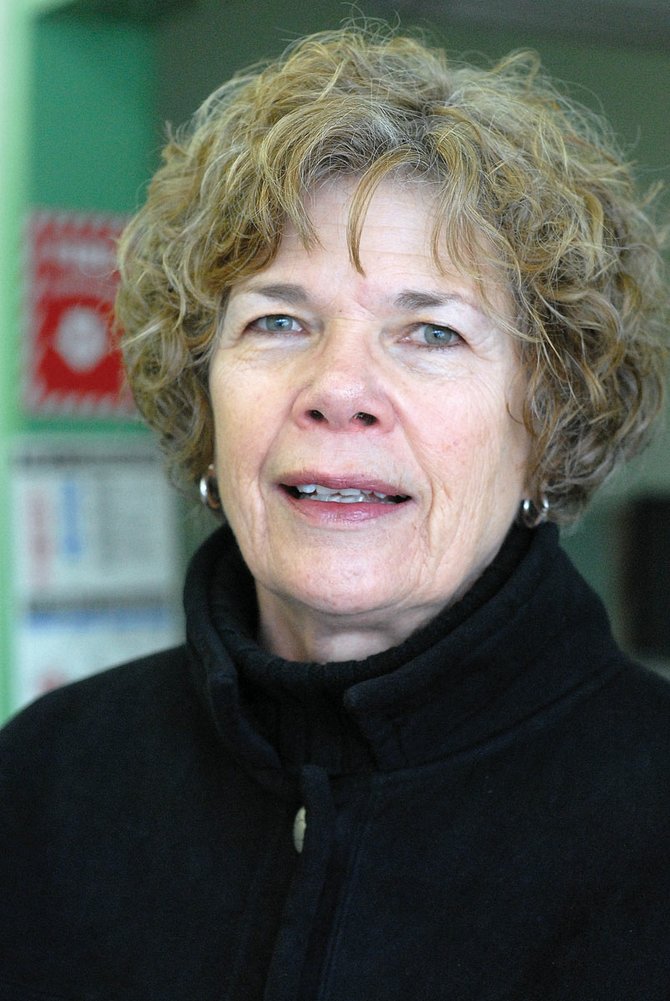 Janet Sheridan
Stories this photo appears in:
I first experienced the deceit of Rabbit Ears when Joel and I drove from Denver to Craig on a balmy June day. New green waved us on, and the air flowed warm under an immense sky, until Rabbit Ears. As we began to climb, fat moist flakes fell through sunshine; I had to stretch out the window to knock clumps of snow off the struggling wipers.
My thoughts buzzed, angry and mutinous. Air blasted in and out my lungs. I plucked at the neck of my T-shirt, to ease the rasping ache of my breath, and struggled on.
Elementary students carrying backpacks and a carefree attitude cavort by my house on their way to and from school.