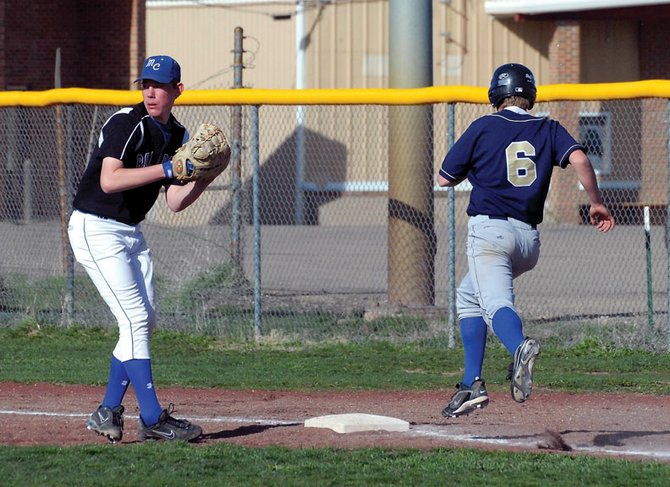 MCHS's Casey McClanahan gets an easy out at first Tuesday against visiting Rifle. McClanahan was one of four seniors to play his final games in the double header against the Bears.

Stories this photo appears in:

1st home runs not enough for Bulldogs against Rifle
Erik Leonard picked a good time to crank his first home run of the season. It was the seniors last time to play at his home field, and it was the team's first long ball of the season.