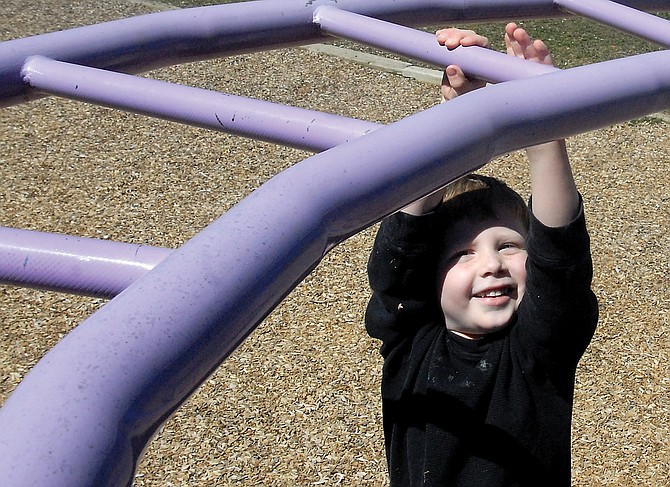 Garrett Wynkoop, 5, of Craig, plays Tuesday at Craig City Park. Garrett's mother, April Anthony, brought him to the park to enjoy the nice weather.

Stories this photo appears in:
7 to 11 a.m. 9News Health Fair senior blood draw takes place at Sunset Meadows II, 595 Ledford St., for seniors 65 years and older. Call Kristi at 824-5814.