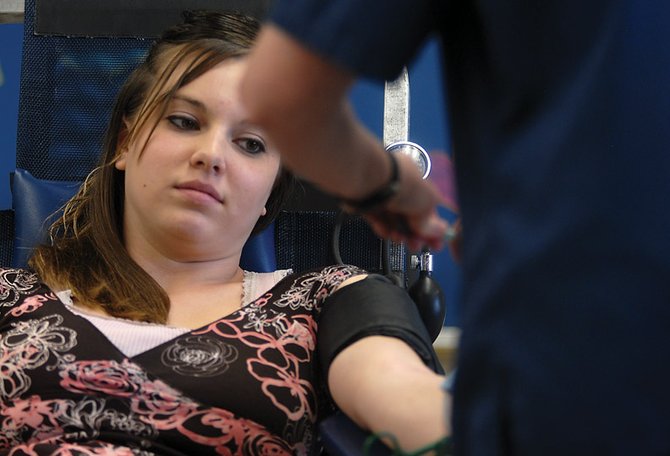 Rebecca Lenahan, a Moffat County High School senior, donates blood Tuesday during Bonfils Blood Center's visit to the high school. Bonfils, based in Denver, also held its blood drive at the Center of Craig, drawing blood for individuals across Colorado.

Stories this photo appears in:

For Moffat County High School junior Holly Bergman, 17, donating blood for the first time was easy. She managed to pump out a pint of blood in 13 minutes Tuesday afternoon.