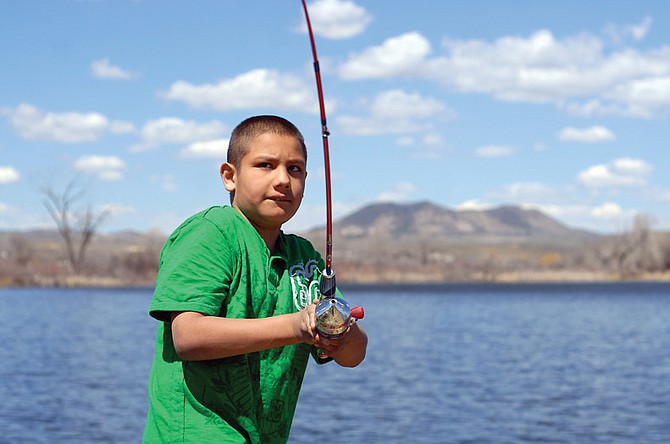 Guillermo Munoz, 10, fishes Tuesday at Loudy-Simpson Park. Munoz, of Steamboat Springs, was visiting family in Craig and joined more than 20 other individuals taking advantage of the nice weather to get some fishing in at the park.

Stories this photo appears in:
9 a.m. to 6:30 p.m. The Aging Well Program's "Wellness Wednesday" is at American Legion Post No. 62 for individuals ages 50 and older. It includes art, writing and exercises classes throughout the day. Lunch is served at each week's presentation. To register for activities, call 871-7676.