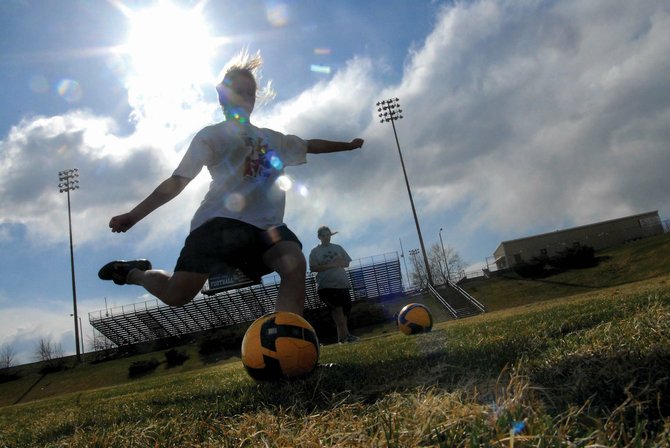 Moffat County High School freshman Kat Thompson takes a shot on goal Wednesday during soccer practice. The girls soccer team hopes to have its first home game of the season, weather permitting, today at 4 p.m. at Woodbury Park.

Stories this photo appears in:

At Wednesday's Moffat County High School baseball practice, throws were dropping short of their target.