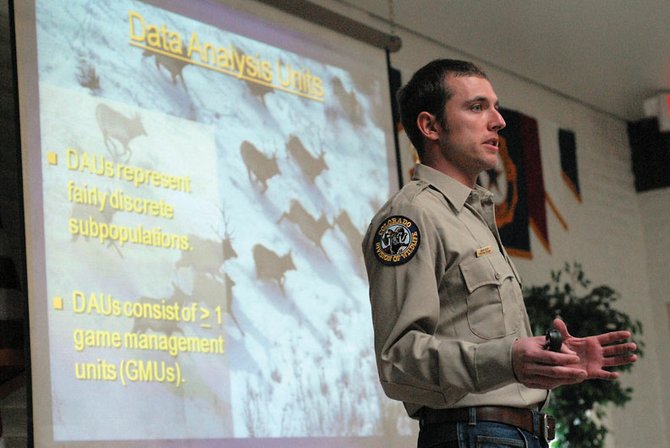 Jamin Grigg, Colorado Division of Wildlife terrestrial biologist, gives a firsthand account of how he and his colleagues estimate local big game herd populations. DOW officials attended a public meeting Monday night at American Legion Post 62. At the meeting, DOW officials said they didn't have current population estimates, but hunter surveys showed a significant drop in the number of animals successfully hunted. Grigg said the slump probably was because of a warm winter causing late migrations and because there are fewer elk in the region.

Stories this photo appears in:

Population reductions concern local business owner at meeting with DOW
Critics of the Colorado Division of Wildlife throughout the past few years mostly have claimed there are too many elk, deer and antelope in Moffat County.