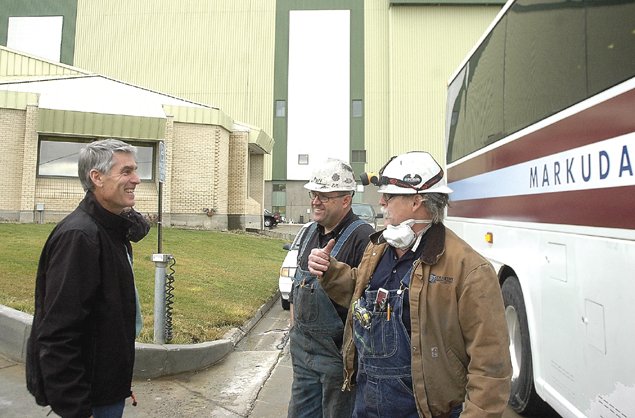 U.S. Rep. Mark Udall, D-Colo., visits with Tri-State electricians Ron Geary and Mark Lehmann, who approached the congressman after his tour of the Craig power plant. Udall is running for an open U.S. Senate seat.
Stories this photo appears in:

Udall, Salazar visit Craig power plant
After U.S. Rep. Mark Udall finished an hourlong tour of the Tri-State power plant in Craig, two workers felt like they had to come out and shake his hand.