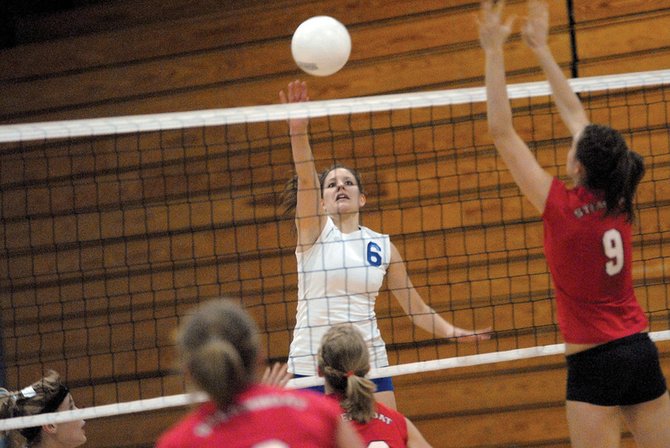 Moffat County High School senior Ariel Sanchez tips the ball over the net Tuesday against visiting Steamboat Springs High School. The Sailors spoiled MCHS' homecoming celebration, defeating the Bulldogs, 25-21, 25-23 and 25-17.

Stories this photo appears in:

Moffat County swept by rival on homecoming
When it comes to Steamboat Springs versus Moffat County, you can pretty much throw out records, stats and home-court advantage.