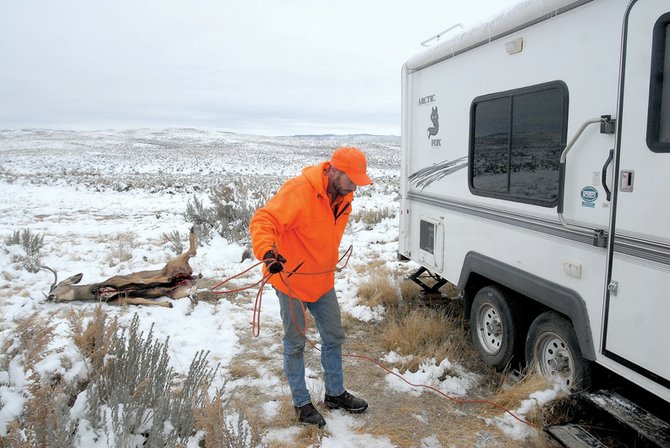 Brent Sabec packs up Friday morning after seven days hunting on Duffy Mountain. Sabec, of Firestone, came to Moffat County to hunt with his daughter, Tiffany, 15. The two each carried bull and cow elk tags, but didn't see any elk before they decided to head home. Sabec did, however, fill his deer tag.
Stories this photo appears in:

DOW: Hunter, landowner needs in conflict
Hunters staying at the KOA Campgrounds in Craig usually have one reaction to this year's hunts. "They're livid," KOA owner Patt McCaffrey said.