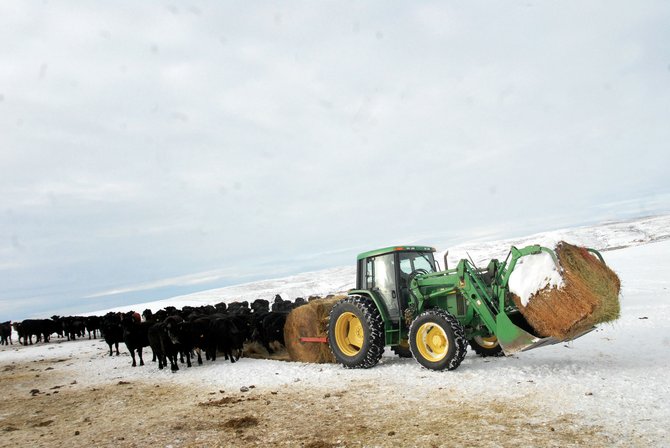 Because of the similarity of weather from year to year in Moffat County, area ranchers know all too well the work that they need to do come October and November and the first snowfall. Pictured above is a rancher moving hay last winter.
Stories this photo appears in:

Ranchers say they can count on weather this time of year
Although there certainly can be surprises, area residents can count on weather conditions to be pretty much the same in Moffat County, year after year.
November 8, 2008 midnight