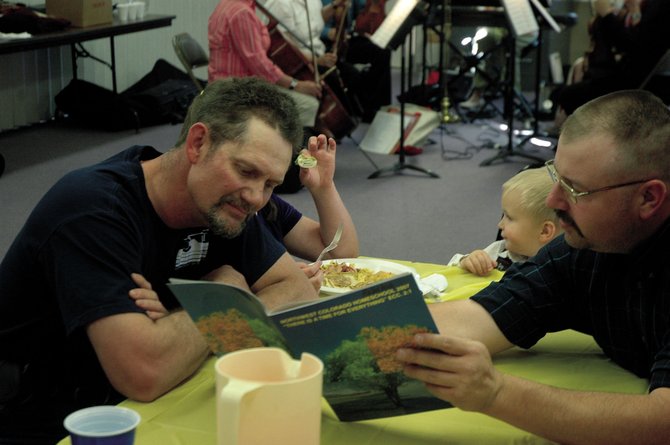 Ron Cox, left, and Daryl Clark look through a yearbook produced by the Northwest Colorado Homeschool Association during the organization's achievement ceremony Friday night at First Christian Church. About 15 performances by area home-schooled students were scheduled throughout the evening, including musical performances and skits.
Stories this photo appears in:

Achievement night showcases home-schooled students' performances, abilities
Violin performances, skits, and an essay about NASCAR racing.