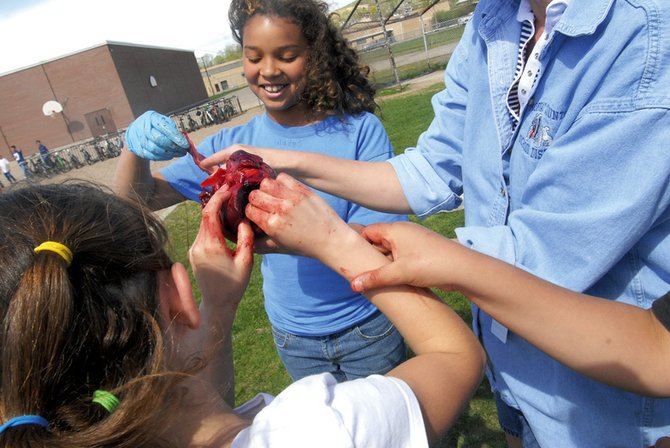 Craig Intermediate School fifth-graders Alexis Gonzales, center, and Felicia Vasquez, left, talk with CIS science and math teacher Dee Dee Ghirardelli as they dissect a sheep's heart Wednesday morning. Custom Quality Meats donated 50 to 60 sets of sheep hearts and lungs for the dissection this year.

Stories this photo appears in:

Organ dissection gets CIS fifth-graders' hands dirty, minds engaged
With a pair of scissors, fifth-grader Eloy Hernandez points to a whitish tube near the top of what was once a sheep's windpipe.