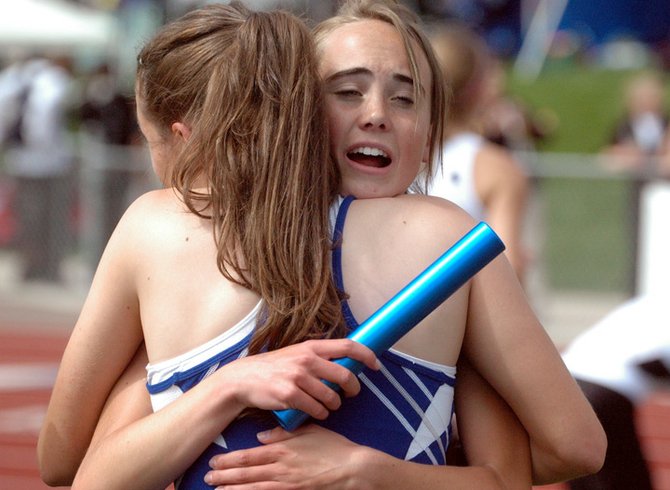 Moffat County High School freshman Maddy Jourgensen, facing, receives a hug from teammate Alicia Nelson after the girls 3,200-meter relay at the 4A track and field state championships in Lakewood. Nelson and Jourgensen helped lead the Bulldogs to a fourth-place finish.

Stories this photo appears in:

Somebody owes Erin Urbanoski a smoothie.