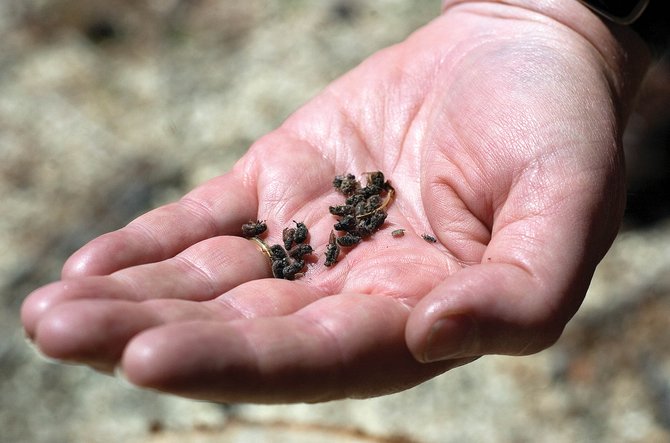 Dead mountain pine beetles are displayed by Diann Ritschard in the Routt National Forest in 2007. The beetles are threatening the existence of millions of lodgepole pine trees in Colorado, and evidence of infestations has been found as far north as Baggs, Wyo., and as far east as Kansas.
Stories this photo appears in:

Pine beetle infestations killing trees in Craig, insects also found as far north as Wyoming and east as Kansas
In Craig, pine trees are dying from beetles. That's what Bill Ekstrom, Colorado State University Extension agent for Northwest Colorado, wants Craig residents to know.