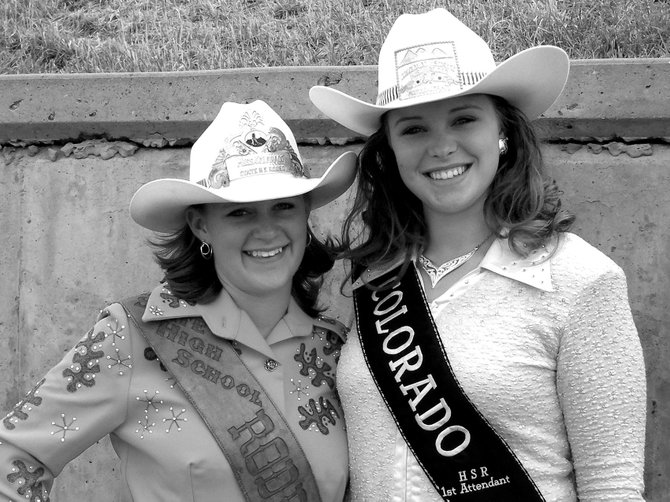 Stevie Brumback, right, poses with Denise Sims. Sims was named the Colorado State High School Rodeo Association queen for 2006-07, and Brumback was named the first attendant.

Stories this photo appears in:

Stevie Brumback fulfilling childhood dreams
Robin Brumback remembers her daughter Stevie had lots of plastic horses as a child.