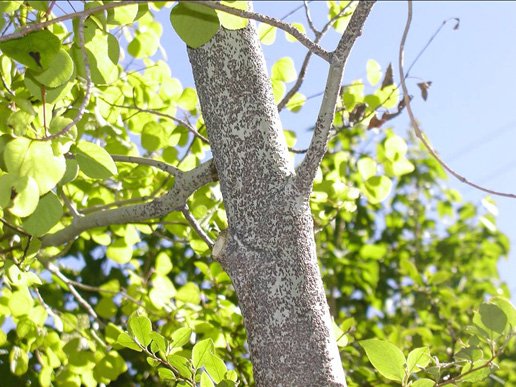 The oystershell scale is a very small brown or gray-brown insect that attaches to the bark of trees and shrubs, giving the overall appearance of an oyster's shell. Since the insect can kill plant cells as it feeds on sap, branches or sometimes the whole plant can be killed. Oystershell scale also may weaken plants, allowing disease organisms, such as cytospora, to be established. Pictured is an oystershell problem on a aspen tree.
Stories this photo appears in:

Colorado State University Extension offers information about hay production, insect infestation
Pasture and hay production and the oystershell scale insect - while unrelated, they're important issues for Moffat County residents, especially with spring just around the corner.