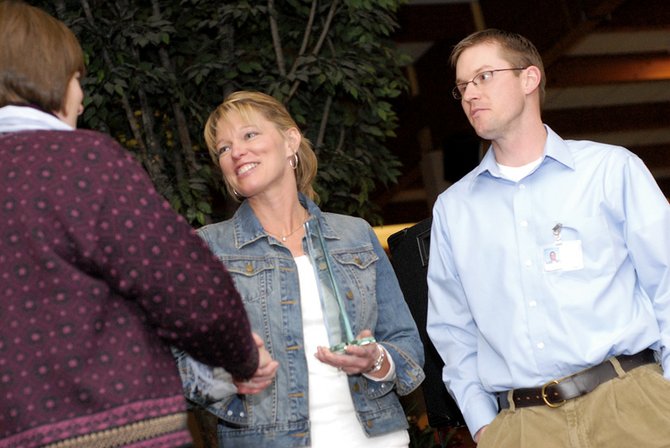 Sue Birch, left, executive director for the Visiting Nurses Association, and Cole White, right, VNA community care director, accept the 2007 Agency of the Year award from Corrie Ponikvar, United Way Executive Director. The award was part of Tuesday's banquet held at the Holiday Inn of Craig.

Stories this photo appears in:

Agency awards organization and contributing businesses
Moffat County United Way ended its 2007-08 fundraising season with a record-breaking sum, but still fell about $3,000 short of its total goal.