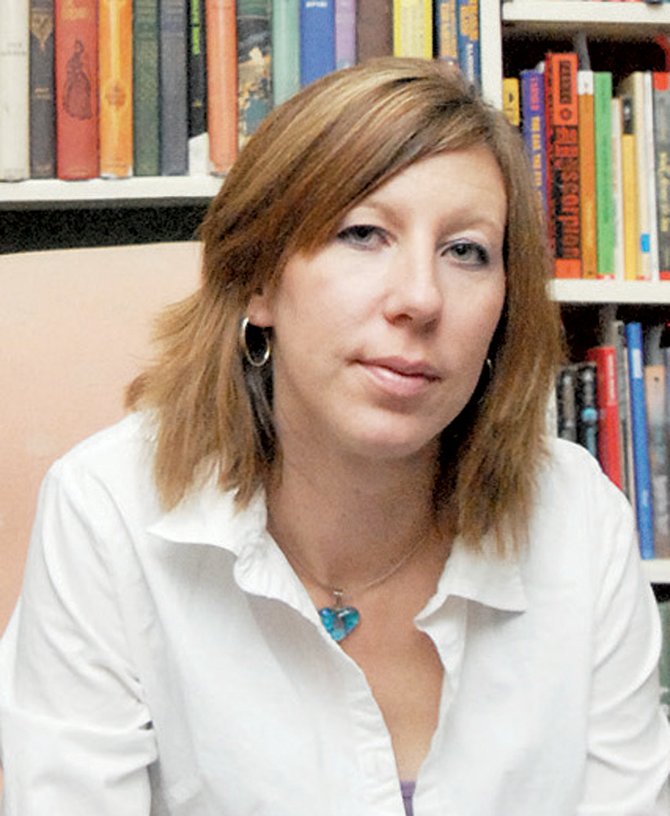 Caroline Dotson
Stories this photo appears in:
Sandra Dallas's newest novel, "Whiter than Snow," is just as epic as her other novels. Dallas stays true to telling stories of small towns and families coming together during times of tragedy. In "Whiter than Snow," nine children are buried during a devastating avalanche in the fictional mining town of Swandyce, Colo., in 1920. The lives of the families involved individually unfold through each chapter, and during the avalanche rescue efforts, the people's differences are put aside and a community is formed.

"The Screwtape Letters" is a classic C.S. Lewis book based on the philosophy of Christianity. Lewis is best known for his "Chronicles of Narnia" series.

The 2008 Pulitzer Prize went to Junot Diaz for his first novel, "The Brief Wondrous Life of Oscar Wao."

"Eat Right For Your Type" is a book that has crossed my path a few times, so I decided to read it.

'Kingdom Hearts II, Book I,' a work that draws in reluctant readers
Young readers today are enjoying a new twist on literature. Not quite a comic book or chapter book, the increasingly popular graphic novel has qualities of both.