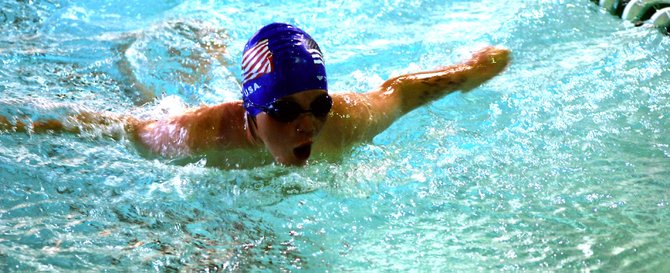 Chris Kling competes in the butterfly June 28 in Glenwood Springs. Kling, a member of the Craig Sea Sharks, helped bolster the team's number of postseason qualifiers to 18 swimmers.
Stories this photo appears in:

Craig Sea Sharks now boast 18 postseason qualifiers
Every day between 6:30 and 8:30 a.m., the Sea Sharks are in the water.