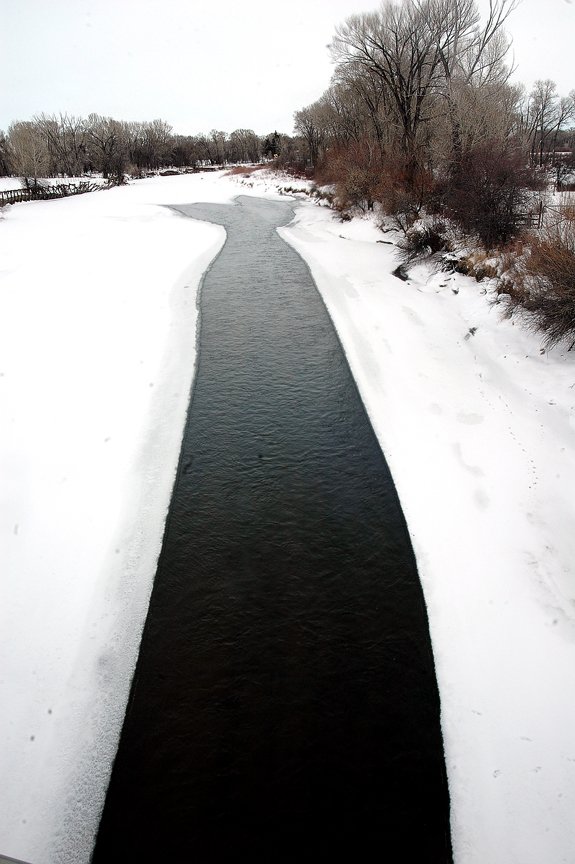 Water peeks through the ice and snow on the Yampa River, near Loudy-Simpson Park, on Monday afternoon. Heavy early winter snowfalls have created at or above average snowpack percentages across the state. However, the Yampa/White basin is below the average snowpack percentage, at 85 percent of average.

Stories this photo appears in:

Measurements show state above average
Recent measurements taken throughout Colorado indicate that the state's average snowpack is tracking above average, the NRCS reported in a press release.