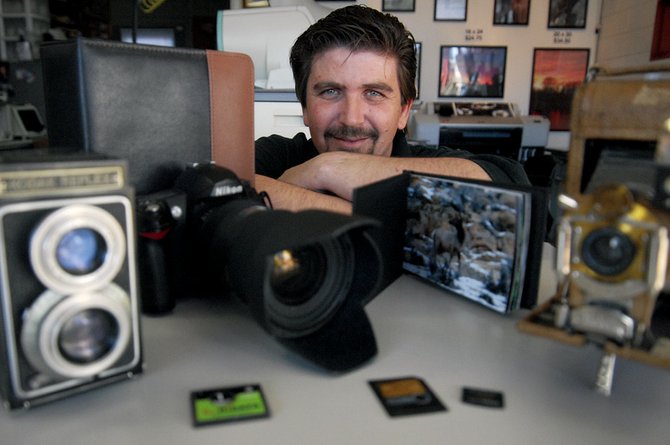 Robert Libbee, owner of Quality Plus One-Hour Photo, poses Wednesday in his store with some old and new cameras. Libbee is a photographer who thinks keeping hard copies of photos is important in maintaining images for the long term. "I'm not in the picture business; I'm in the memory business," he said.

Stories this photo appears in:

Shop owner suggests using care with digital photography
Recollections - small moments that, throughout time, can accrue meaning and value to the owner.
February 28, 2008 midnight