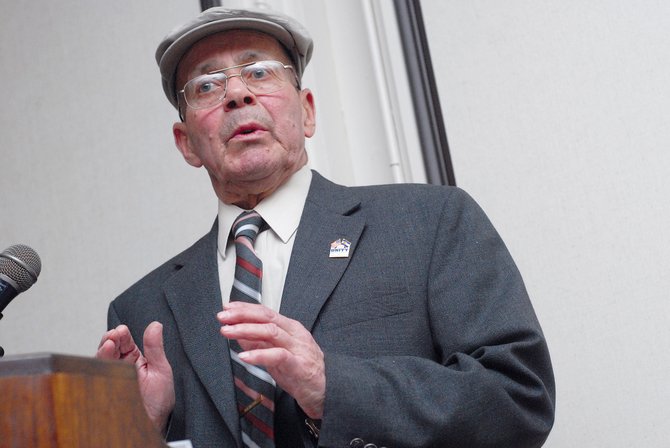 County Commissioner Saed Tayyara gives a speech about the State of the County in February. The event was at the Holiday Inn.

Stories this photo appears in:

Moffat County Commissioner Saed Tayyara, 67, dies Saturday in Craig
Moffat County Commissioner Saed Tayyara, who died Saturday in Craig, leaves behind him a legacy of public service.Tayyara emigrated to the U.S. from Syria in 1963 and became an American citizen in 1972. He came to Craig several years later, opening a restaurant in 1975. But it was as a politician that he left his mark on the community. During the next 30 years, Tayyara would forge a political career that spanned periods of boom and bust in Moffat County.
November 30, 2008 10:55 p.m.

The Moffat County Commission accomplished last year's four primary goals while keeping taxes in line, Commissioner Saed Tayyara said Tuesday.
February 20, 2008 midnight